I decided that I needed to start adding these things to another post sense the other one is starting to get really long! :)
*
Shopping Cart Cover
GIF File
*
Baby Crafts
on Jan Andrea website
There's just a couple to get this thing started. I have more things on here to do than I know what to do with!:)
*Pillow cover
Tutorial
HERE
on Makeitandloveit Blog!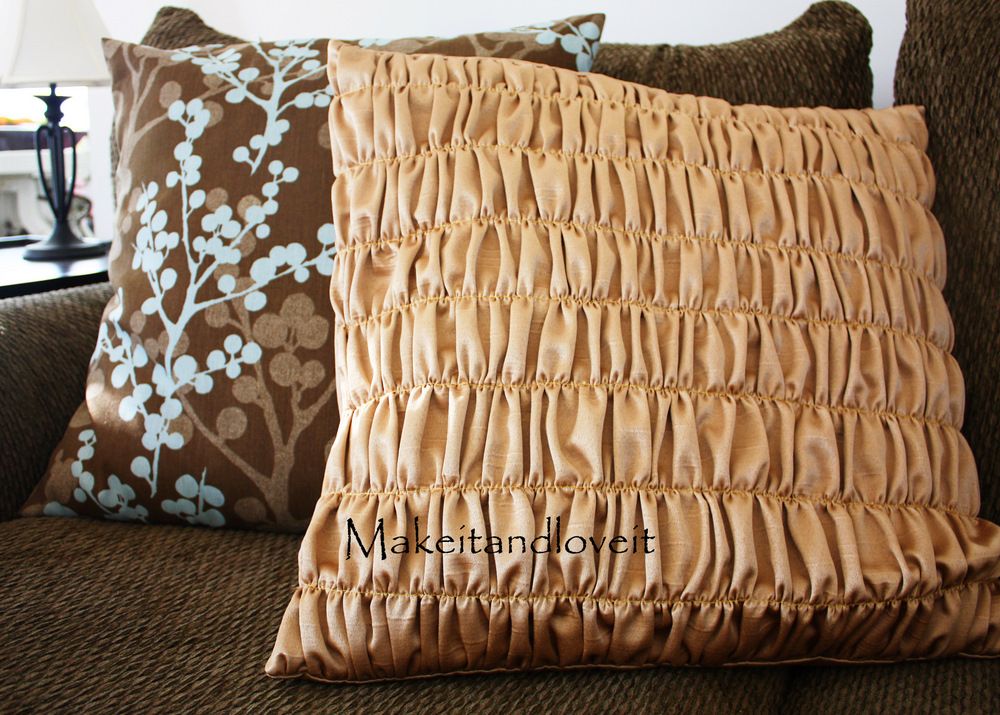 *
Mod Podge Earrings
*Rag Quilt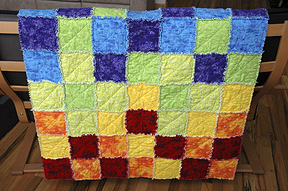 Tutorial
PDF
Even more detailed tutorial
*
Another Bag
Not a huge fan of the strap, but I like the pockets, the detailed tutorial and the cute stencil!
*
Freezer Paper Stencils
Great/cheap/easy idea!
And you can make your own stencils. Can't beat that!
*
Ironing Board Cover
*
Wristlet Bag
*
Polymer Clay Earrings

Originally found on my new favorite blog:
Crafter-holic
I want this book too! SO CUTE

The Polymer Clay Cookbook
Written by Jessica Partain and Susan Partain
Format: Trade Paperback
On Sale: October 20, 2009
Price: $16.99
Another Brilliant thing!
Cookie Cutter Stamp!
Okay, so pretty much all this new stuff is from the Crafter-holic Blog! It's all so amazing!
check this out! It's
27 Excellent Digital Photography Tutorials
. How handy is that!?
I think I'd have to pretty much post everything from the Crafter-holic on here because I like almost all the ideas! Just go
HERE
and check it out yourself! I'm skipping alot of brilliant tutorials, but I'll still post a few on here:)
*
Tetris Lamp
(how cool is THIS)
*Another Great site I found on Crafter-holic is
THIS
Site (Cut out and Keep) with lots of projects and tutorials! Very cool
*cool string art...I'd like to try this...it looks easy enough:) I'll have to find a tutorial on it...
*More ART Ideas! Maybe it's just me, but I think foreigners are so much more creative than we are! It's like there minds are more open or something. Not putting down anyone at all, but it just seems like they come up with so many DIFFERENT ideas. OR they come up with something that you've seen 100 times but it's just twice as awesome when they do it! hm, maybe it's just me. Anyhow, here's another cool art idea:
*
Recycled Magazine Butterfly Collage
21
06
2009
I got this idea off Kassie's blog! I love that they didn't mess with all the velcro and stuff. Talk about a pain! I like this idea better!
Unique looking and kind of fun! Not sure I'd ever use it that much though because I have a bigger wallet and it gets overflowed alot!
*
Lip Balm
! Plus they have printable tags for the containers you put them in. Very smart martha! I don't think the links copied over so the source is on the above link!:) Sorry about the huge gap!



Lip Balms

Spa-inspired presents, including these handmade lip balms, can be created from basic kitchen ingredients and craft materials.
To make more than one kind of lip balm at a time, divide the recipe in half and scent and color the batches separately. For lip balms, we like to use essential oils that have an "edible" scent, such as citrus. Beeswax pellets are available at crafts stores.
Makes two .15-ounce tubes and two 1/2-ounce tins or pots
Tools and Materials
1 tablespoon beeswax pellets
2 tablespoons carrier oil
A few drops essential oil(s)
Lipstick shavings in desired color
Special equipment: heatproof glass jar, plastic pipettes, cosmetic-style plastic tubes, slide tins, or metal pots
Directions
1. Put beeswax and carrier oil in jar, and close lid. Heat the jar in a pot of water over medium-low heat until wax has melted. Remove jar from pot carefully.
2. Stir mixture with a metal spoon. Using a pipette, add essential oil, 1 drop at a time, until strength of scent is to your liking. Stir in lipstick shavings, 1 at a time, until desired shade is achieved and color is even throughout.
3. Using another pipette, transfer lip balm to containers. Let set for 1 hour.



Gift-Packaging Idea


Top cosmetic tubes and tins with custom labels: Water-slide decal paper is clear, making the design look as though it has been printed directly onto the container.


Clip-Art Labels


Small Rectangular Lip Balms 1
Small Rectangular Lip Balms 2
Small Round Lip Balms 1
Small Round Lip Balms 2
Large Rectangular Lip Balms 1
Large Rectangular Lip Balms 2
Large Rectangular Lip Balms Blank 1
Large Rectangular Lip Balms Blank 2
Large Round Lip Balms 1
Large Round Lip Balms 2
Lip Balm Tubes


Label How-To


Always fill containers before labeling them. Download clip-art labels, above, and print with an ink-jet printer onto water-slide decal paper. Spray with clear-coat varnish, and let dry. Cut out each label. Transfer to a bowl of water; soak until decals start to separate from paper backings, about 1 minute. Slide decals from papers and onto clean containers. Blot excess water with a paper towel. Let dry for 2 hours.


Sources


Oval lip balm tubes with caps (#0807-12SP), $6.48 for 12; and Tins: Flat (pots) with rolled-edge covers (#5562-02SP), $12.12 for 12, and slide top in small (#5569-01SP), $17.76 for 12, and large, $22.56 for 12; from sks-bottle.com.
Similar containers, from sunburstbottle.com.
8 1/2"-by-11" clear water-slide decal paper for ink-jet printers, $10.50 for 10 sheets, from beldecal.com.
Varnish, $5.67, by Krylon Kamar, from dickblick.com.




*Candy Gems*




This would be a cute idea for like a treasure hunt!:)
*
Chocolate Glaze Recipe
Ingredients
Makes 1 cup.
2/3 cup heavy cream
4 ounces bittersweet chocolate, finely chopped
1 tablespoon corn syrup
Directions
Heat cream in a small saucepan over medium heat. Place chocolate and corn syrup in a small bowl. Pour hot cream over chocolate mixture, and stir until smooth. Use immediately.
GLAZED CUPCAKES
Ingredients
Makes 18.
2 ounces white chocolate, melted
Directions
Dip tops of each cupcake in chocolate glaze, letting excess drip off. Let stand until set, about 30 minutes. Fit a pastry bag with the smallest plain round tip. Fill bag with melted white chocolate, and use to write on cupcakes. Decorated cupcakes will keep, covered, for up to 2 days.
Misc. Wall Art Ideas
Washer necklace Tutorial
Valentine Kisses
*
Printable Card envelope Valentines
FREE DOWNLOADABLE PRINTABLES
There's lots of cool stuff like this printable popcorn bag!
BRILLIANT
Tiled Background designer
for blogs, etc.
Candy Bouquet
What a cute Valentines or any occasion gift!
Illuminated Canvas Night Light
*
Cork Lamp
What a good idea!
*
Decorated office Supplies
*
Custom Corkboard